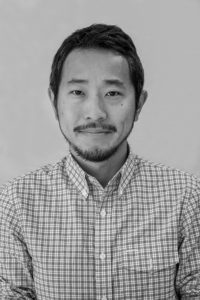 I'm Issei Fujita and I was born in Akita, Japan.
After studiying at Tokyo Visual Art School, from 2002 to 2006 I worked for NHK Nippon Hōsō Kyōkai as a director and cameraman.
From 2006 to 2008, I was photographer within Iwata photography studio in Akita.
In 2008, I chose to return on television sector while working for TV Asahi, in Akita, then in Tokyo, as a director and master system.
From 2016 to 2018, I went to France in order to study photojournalism at Perpignan University, where I was graduated in 2018.
I am now based in Tokyo. I'm a photographer and TV director.  I work regularly for BS TV Tokyo, especially for Nikkei Sunday Salon TV show.
Fell free to contact me in japanese, french or english.
isseifujita.tokyo @ gmail.com
tel : +81 (0)80-4811-8181
instagram : isseifujita