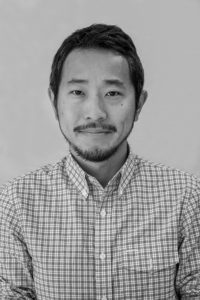 Issei Fujita was born in Akita, Japan.
After studiying at Tōkyō Visual Art School, in 2002 Issei worked for NHK Nippon Hōsō Kyōkai as a director and cameraman.
From 2006 to 2008, Issei was photographer within Iwata photography studio in Akita.
In 2008, Issei chose to return on television sector while working for TV Asahi, in Akita, then in Tōkyō, as a director and master system.
From 2016 to 2018, he decided to going to France in order to study photojournalism at Perpignan University, where he was graduated in 2017.
Issei is now based in Tōkyō, fell free to contact him in japanese, french or english.
contact :
isseifujita.tokyo @ gmail.com
tel : +81 50 5539 9621
藤田一世は秋田県に生まれる。
東京ビジュアルアーツを卒業後、2002年からNHK秋田にて番組制作ディレクターとして働く。
2006~2008年、カメラマンとして秋田市の岩田写真に。
2008年からは、ディレクター兼マスターシステム運行者として秋田朝日放送、ジェイスポーツに。
2016年、退職しフォトジャーナリズムを学ぶべくフランス、ペルピニャン大学へ進学する。
2018年から妻のジュリ、娘の波美と共に日本で暮らす。